29 - 31 March 2023
Venue: Kigali, Rwanda
Partnership for Market Implementation Technical Workshop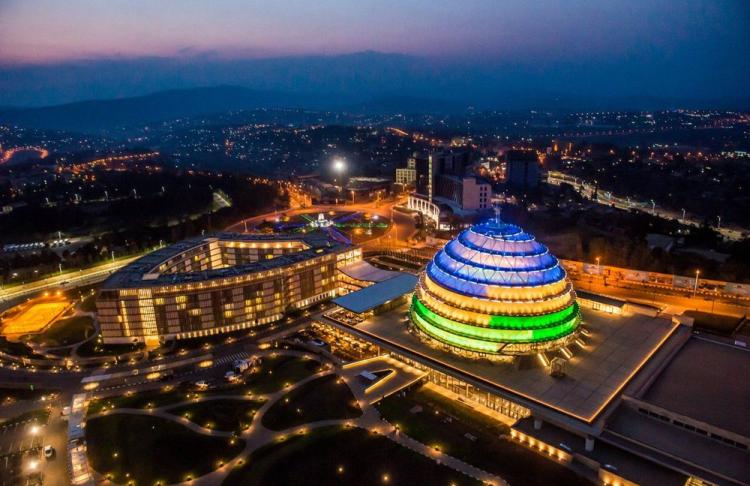 This two-and-a-half--day workshop, jointly organized by the PMI and CwA, facilitated discussions and supported learning and information sharing from countries with experience in building readiness to participate in international carbon markets and identifying opportunities to access climate finance. The workshop addressed various topics, including key ingredients to shape country strategies, such as country-level policy framework, building infrastructure such as Measurement, Reporting, and Verification (MRV) and registry system, pricing considerations, capacity building needs, private sector requirements, and other related aspects. Additionally, participants also discussed the interaction between country participation in international carbon markets and using domestic carbon pricing instruments.
Session 1: Updates on UNFCCC COP27 and latest developments

This introductory session discussed the updates on international carbon markets following the COP27 in Sharm el-Sheikh, Egypt, taking stock of the latest developments in different regions.

Session 2: Building a country-level policy framework on Article 6

Article 6, compared to the requirements for the Clean Development Mechanism (CDM) under the Kyoto Protocol, requires considerably higher levels of engagement and oversight from host countries, including decisions on how to quantify, monitor, verify, authorize, and report emission reductions. Establishing a national policy framework that outlines their approach to operationalizing Article 6 can provide clarity to the private sector and potential buyers, as well as facilitate negotiations and subsequent agreements. This session discussed what a country-level policy framework could look like and how it can support the country's participation in carbon markets. Specifically, the session focused on the framework to authorize emission reductions for Cooperative Approaches under Article 6.2.

Session 3: Institutional and Governance Arrangements

Countries intending to engage in cooperative activities will need their own robust institutional and governance framework at the domestic level to make informed decisions on their participation in international carbon markets and to respond to requirements of market participants. This session discussed institutional requirements to establish the policy and regulatory process that defines and supports the country's participation in carbon markets and how coordination between different domestic actors could be achieved, including addressing challenges with achieving such engagement across different actors.

Session 4: Formulation of Pricing Strategy

Every country has mitigation opportunities in different sectors with varying abatement costs depending on factors such as the maturity of technologies, access to finance, policy support, and natural resources available. Without informed decisions on which sectors and measures would be eligible for carbon markets, the cost of mitigation, and opportunity costs to meet their NDCs, countries could find themselves in a position where they must implement more expensive mitigation activities to meet their NDCs due to prior Corresponding Adjustment commitments for transferred Authorized emission reduction credits. This session discussed how the opportunity cost-based pricing approach can mitigate overselling risks (risking the NDC compliance) linked to corresponding adjustment.

Session 5: Infrastructure for A6 Implementation such as MRV and Registry System

To ensure environmental integrity and transparency, participating Parties are required to regularly submit information on projects and programs related to their Article 6 activities. To meet the reporting requirements, the development of a data management system linked to a robust MRV system and registry is necessary. This session discussed the necessary infrastructure, how countries can equip themselves, and what are resources available to support infrastructure development.

Session 6: A host country choice – Article 6 (6.2 or 6.4), voluntary markets or both?

A convergence of requirements for compliance and voluntary carbon markets may help streamline the requirements for host countries. Since compliance markets under Article 6 are likely to take some time to operationalize, voluntary carbon markets could help mitigation in the short run. This session examined the implications of different options and discussed how countries are responding to and making decisions when it comes to supporting private sector participation in compliance vs voluntary markets; as well as gaining insights into the private sector's perspectives.

Session 8: Interaction of international carbon markets and carbon pricing instruments to meet NDC targets

Some countries are using both domestic carbon pricing instruments (CPIs) and international carbon markets to achieve their climate goals. This session discussed how, and under what conditions, domestic carbon pricing instruments and international carbon markets interact in different national contexts and what safeguards or measures should be considered when coordinating these instruments to maximize their potential and avoid any unintended policy impacts on the effectiveness of the carbon pricing instruments.

Session 9: Deep Dive with Innovators in the African Climate Finance Landscape

SMEs are a vital component of Africa's economic fabric and are crucial in driving economic development. However, high cost of capital and limited access to finance are key systemic challenges that continue to plague the sector. Research has shown that only between a third and a fifth of SMEs in sub-Saharan Africa have a bank loan or line of credit. Given this challenging context, this session brought together innovators in the broader African climate finance landscape to discuss climate business models that are changing the landscape for the private sector.